aoimidori
super junior t deserves rainbow and sparkles!!
Super Junior T — Rokkuguh
Super Junior T also known as Super Junior Trot is a second side project under SM Entertainment just like Super Junior K.R.Y. where in six of the thirteen members of idol group Super Junior participate. They released their first new single "Rokkuguh" on the 23rd February, and debuting on Inkigayo on the 25th of February.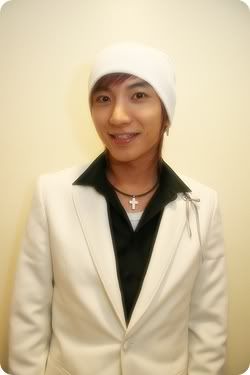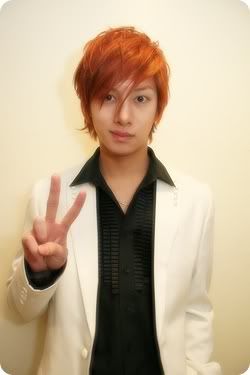 Eeteuk · Heechul · Kangin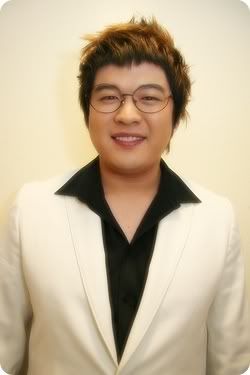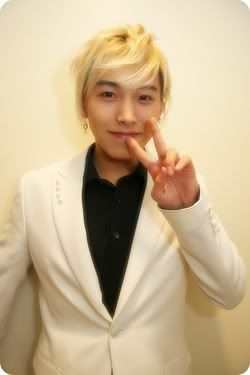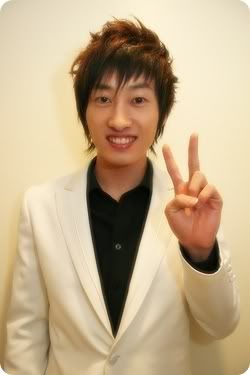 Shindong · Sungmin · Eunhyuk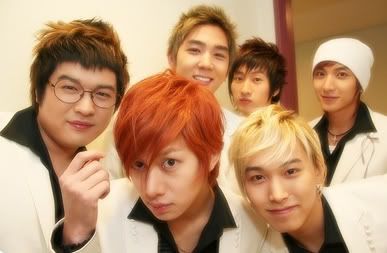 Super Junior T — 2007.02.25
Rokkuguh!!, Chutcha feat. Bang ShiLee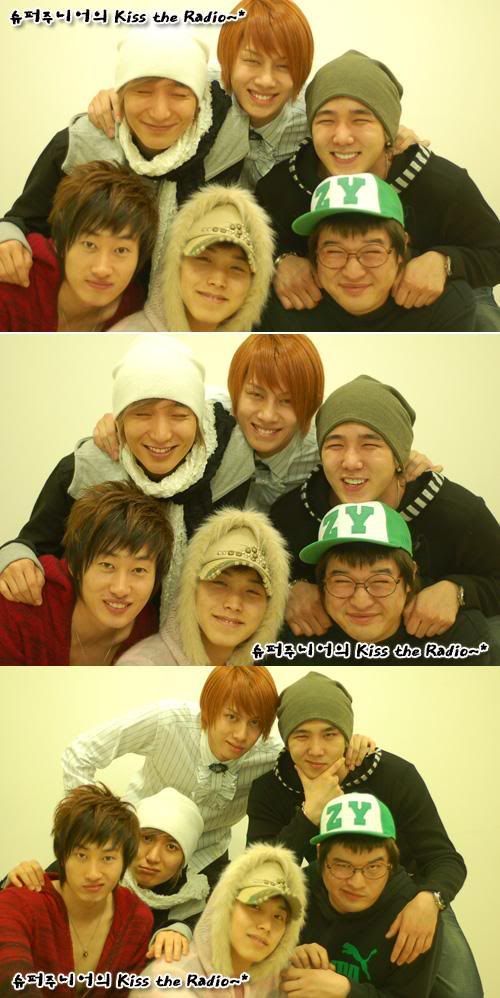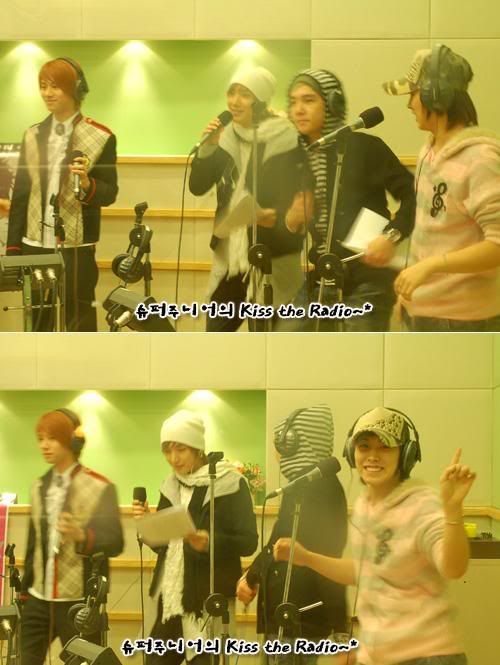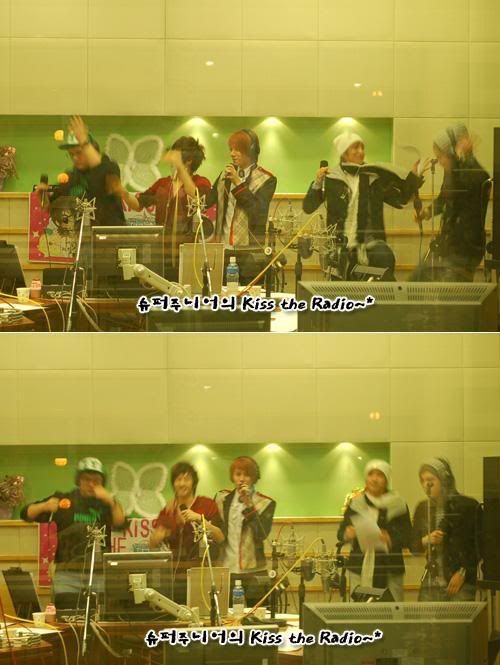 Super Junior T @ Super Junior's Kiss the Radio 2007.02.26



Chutcha / First Train / 첫차



[ suju t member love ♥ ]



Don't Go Away / No One Like Me / 나 같은건 없는건가요
Super Junior T @ Youngstreet Radio 2007.02.27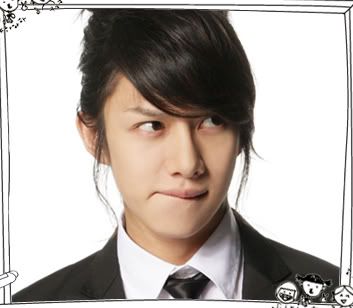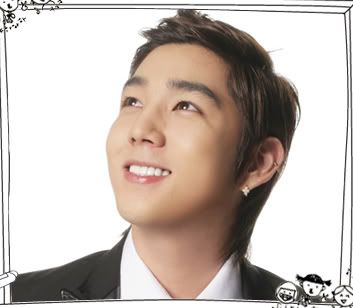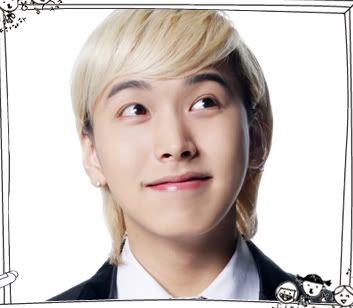 OH T I MISS YOU SO BAD. :(




Super Junior T in Star Focus 2007.03.13
[subbed]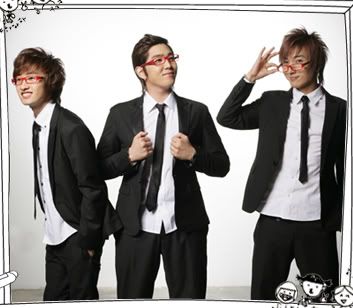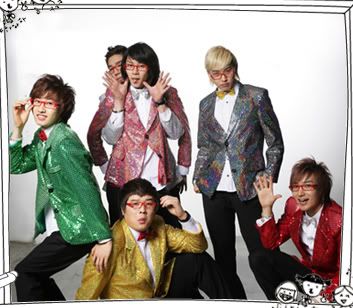 Rokkuguh!! (Rock Go) — Super Junior T First Single
[ released 2007.02.23 ]
❶ 로꾸거!!!
❷ 첫차 feat. 방실이
❸ 나 같은건 없는건가요
❹ 로꾸거!!! (Instrumental)
❺ 첫차 (Instrumental)
❻ 나 같은건 없는건가요 (Instrumental)

(lol more later)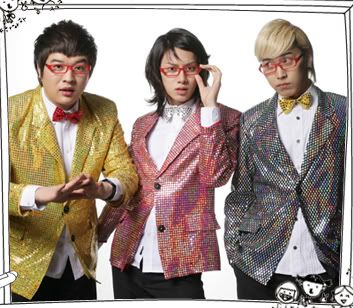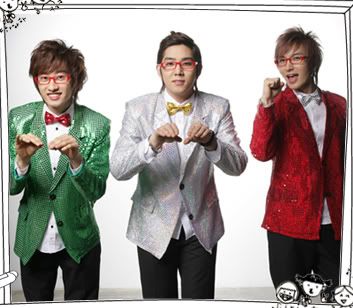 ☆ SUPER JUNIOR T @ IDOL WORLD ☆

Shut up, SJT at Idol World deserves the sparkly rainbow text, okay? ♥ Oh god, I love this sub-unit so much, and Idol World is probably 50% the reason why. It has games (oh oh oh fuck me, the truth-telling game WHERE HYUK REVEALS HIS PORNY HABITS HEH) and of course, everyone loves fucking
Goong T
SUNGMIN YOU QUEENLY QUEEN. :D:D:D It also has the best performance ever of
No One Like Me
and then gsfghfhj phone-calling pranks, and hidden camera on Hyuk (I fucking love him so much) and and and it's 2AM while I'm typing this so I'm not really all that coherent BUT IT'S AWESOME OKAY? Everybody needs to see it at least once. :D ♥♥♥
Also, SJT members were on
Star King
a lot back in the day:
❶
2007.03.10
❷
2007.03.31
❸
2007.05.12 w/ Epik High
Heechul is bawling at the end of the first one, btw, fucking
bawling
. Who would've thought? ♥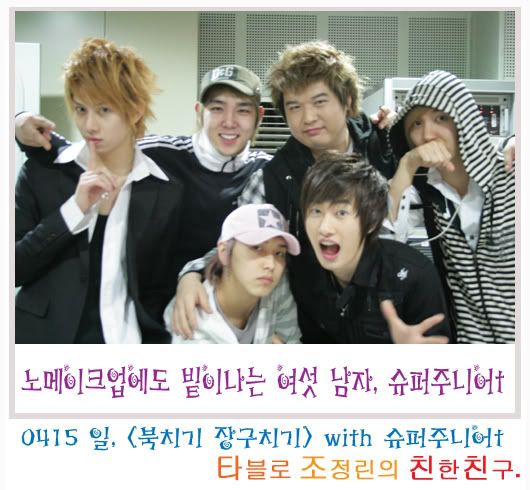 Rokkuguh Misheard Lyrics


Rokkuguh Parody
[ one of many, lol ]


Rokkuguh PV to the tune of Kanjani∞'s Zukkoke Otokomichi
[ it goes the other way 'round too! ]

Anyway, last round of group pic spam!!!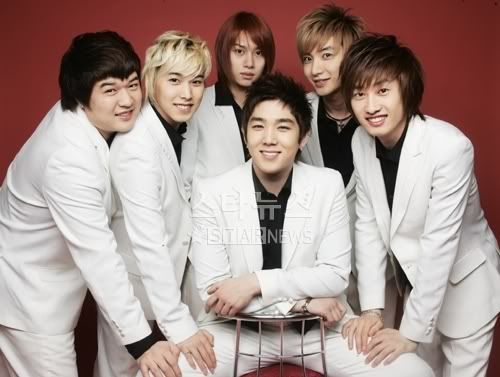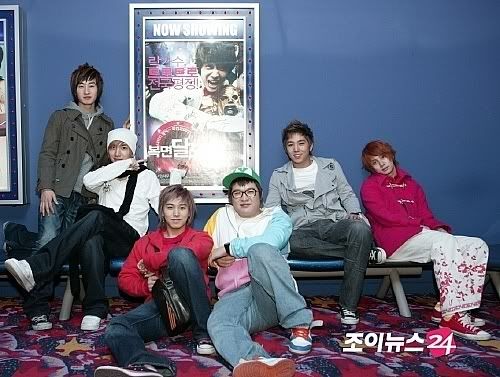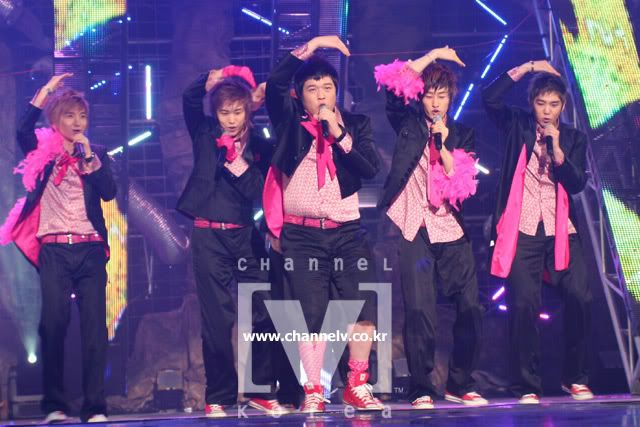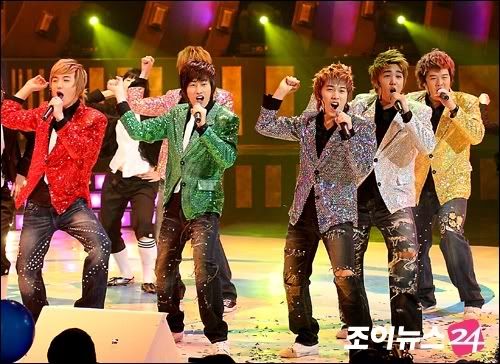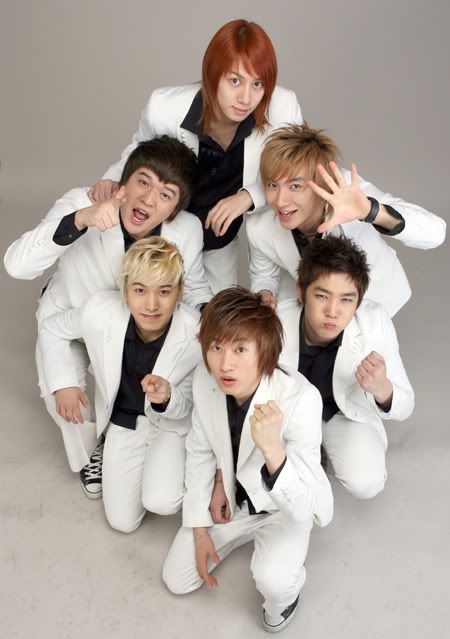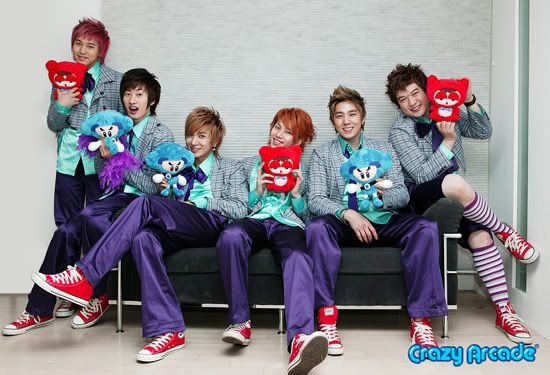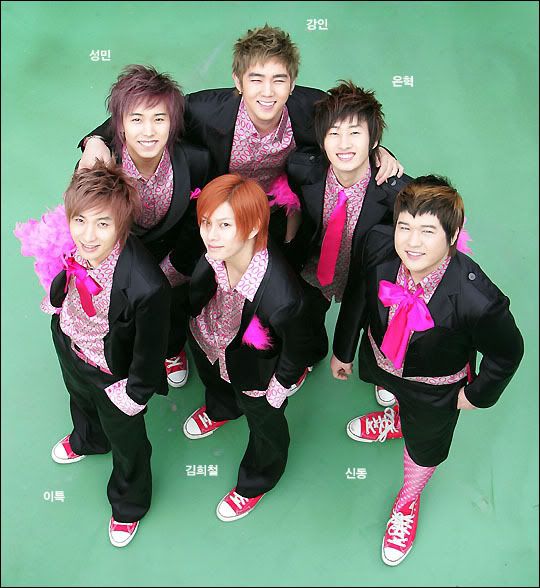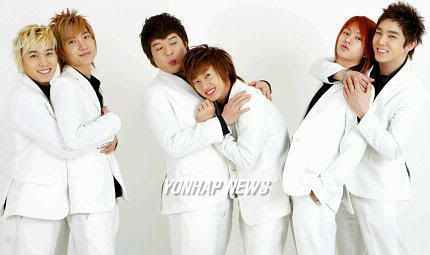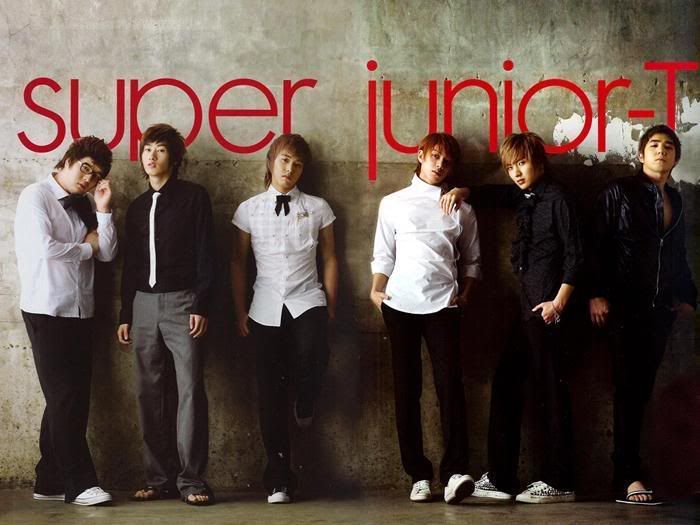 ★ 로꾸거!!! (Super Show)
★ 첫차 (Super Show)
★ 나 같은건 없는건가요 (Super Show)
☆ I believe the Super Show versions of the songs are fucking awesome. Every time one of them shuffles on my player, I immediately queue the two other songs. Oh oh oh seriously, I love LIVE T so fucking much. ♥♥♥
★ 로꾸거!!! (REMIX)
★ 나 같은건 없는건가요 (w/ Donghae)
☆ This was pre SJT, right after Heechul got out of the hospital, and with Donghae, too. Performed at MKMF 2006.
★ A Four-Lane Bridge
☆ 2007.12.15 Music Space
★ Doongji
☆ 2007.10.09; I love this one so retardedly much, btw.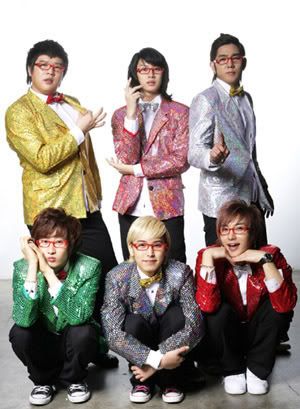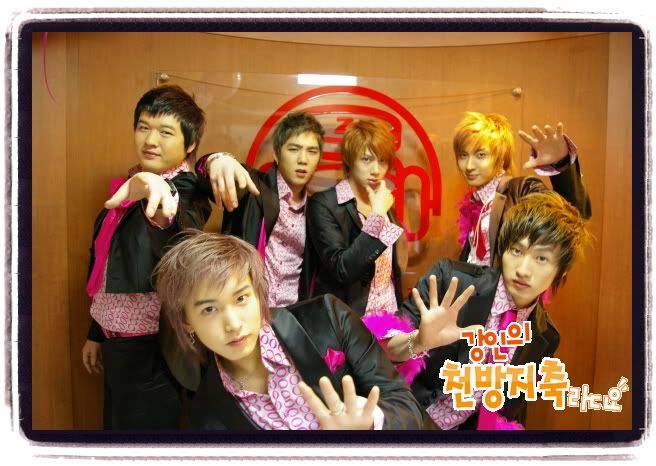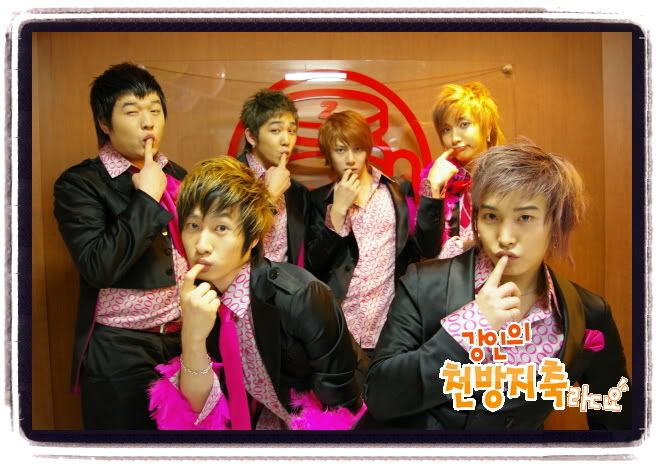 So, um, yeah, don't mind me. While everyone (with the possible exceptions of me and

seaborne
, and I guess also

kikiam
) is on M and H high, I kind of started missing T, who despite the inital LOLWTF of their modernized trot, is my absolute favorite SJ sub-group. They're like fucking escaped mental patients, and I love them for all that and more. Bonus downloads and tons of pic and clips under the cut, btw. :D:D:D